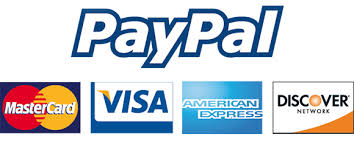 AVAILABLE BENGAL KITTENS
SCROLL DOWN IF USING A CELL PHONE TO SEE PICTURES OF AVAILABLE KITTENS.
Please text me at 267-423-5892 ....be specific about which kitten you are interested in. I require $300 deposit to hold a kitten until it is ready to leave my home. You can find me on facebook under Reginamurcattery. I have a wonderful reputation for producing sweet, healthy, and beautiful bengal kittens for families. What to expect?
Step 1: Text//message/email me which kitten you want and provide me with your email address.
Step 2: I email you a purchase agreement to print, sign, and mail to me with a $300 deposit and I list the kitten as "PENDING"
Step 3:  I place the kitten on HOLD for you.
​ I have 2 wonderful repeat breedings planned. I bred these parents last year and the babies look and temperament were outstanding. I will post previous kittens from the pairs so you will know what to expect. I will begin a waiting list for my upcoming litters also. To be on my waiting list I now require a $50 deposit be placed because a high percentage of families were asking to be on my list but were not serious about wanting a kitten. This can be sent via paypal to reginabengal@yahoo.com. Waiting list families get preference to all kittens born.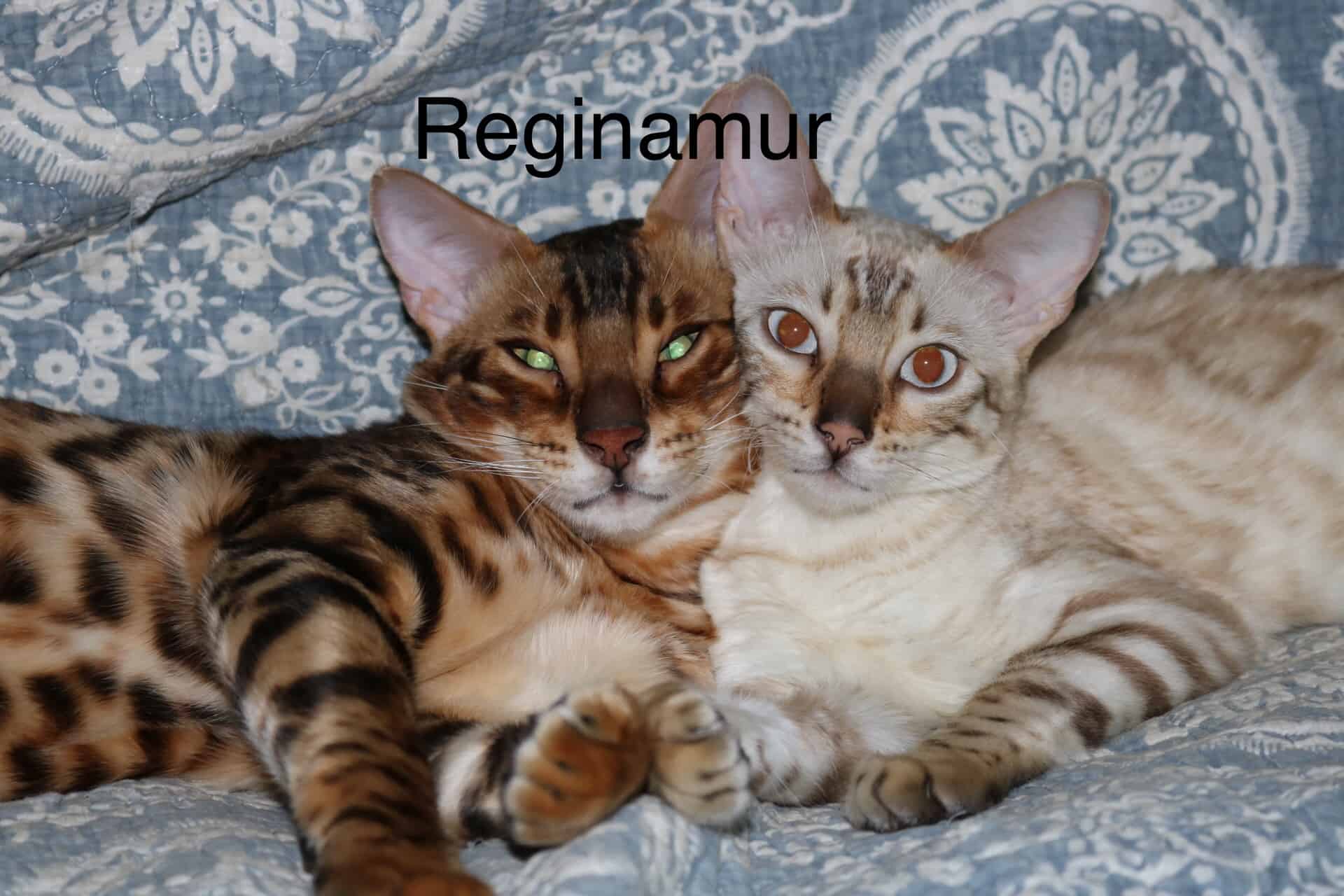 Lavieange Batman of Reginamur and Brilliantice Reginamur kitten is here ! Brown boy was born at 18 of December and ready to go to his new home at end of February. Place your nonrefundable $300 deposit today, what goes towards the $ 1800 pet price or $2500 breeding price , to put a hold on this guy.(SOLD)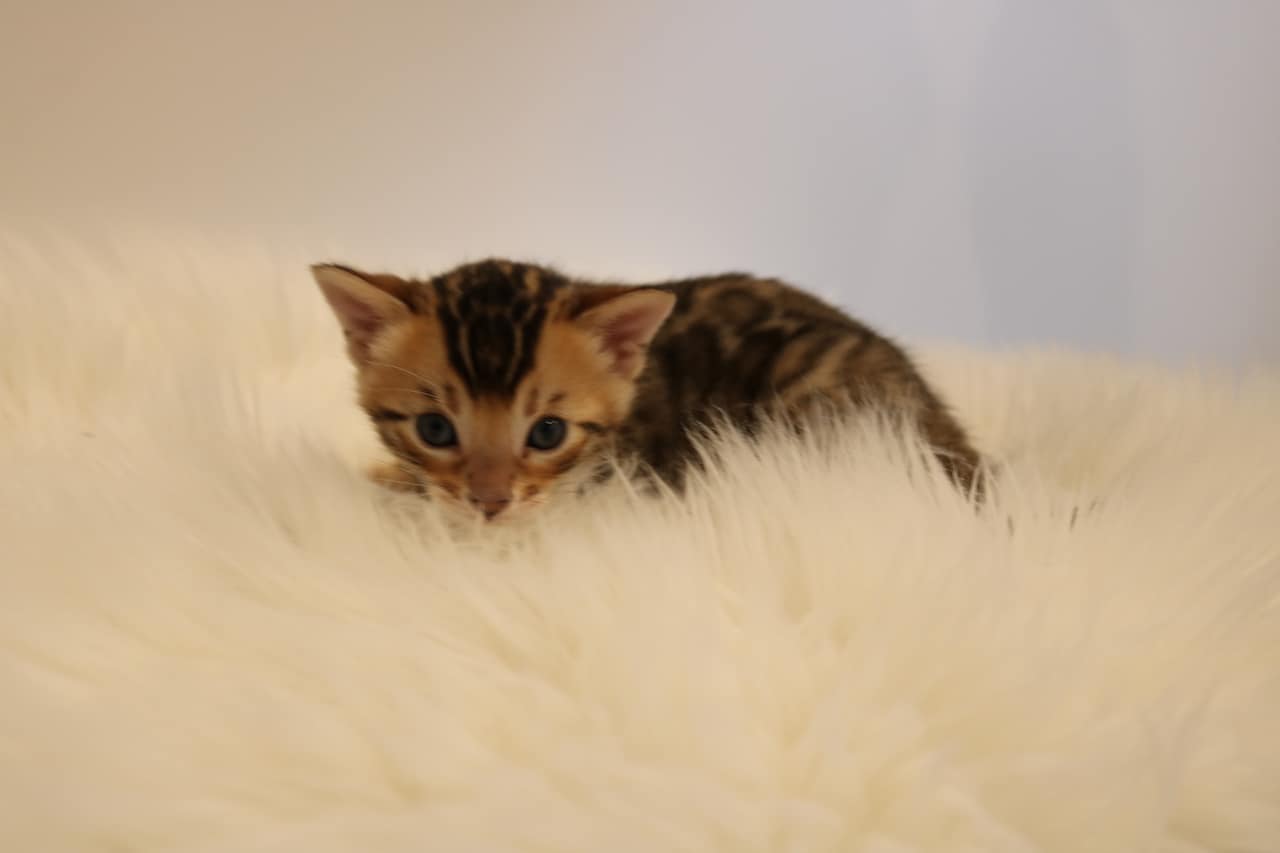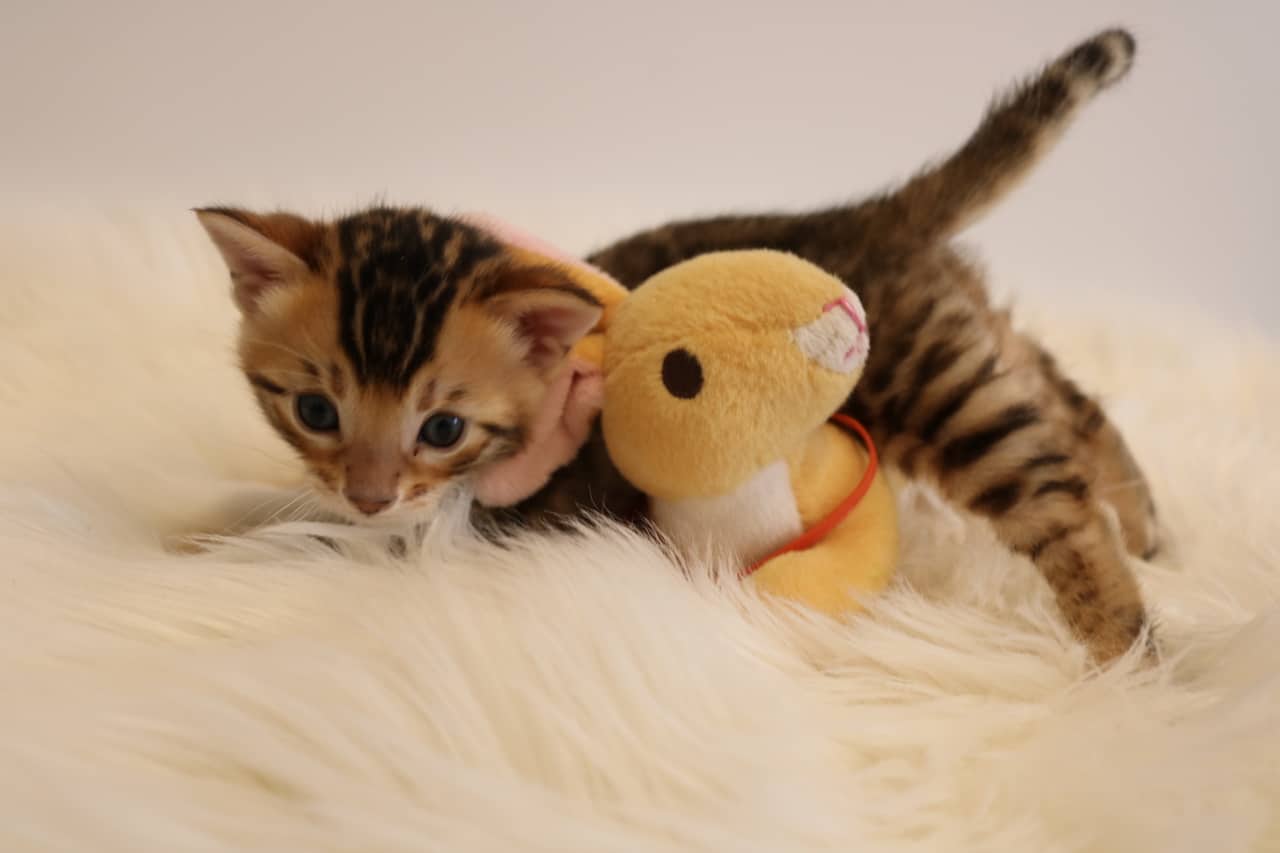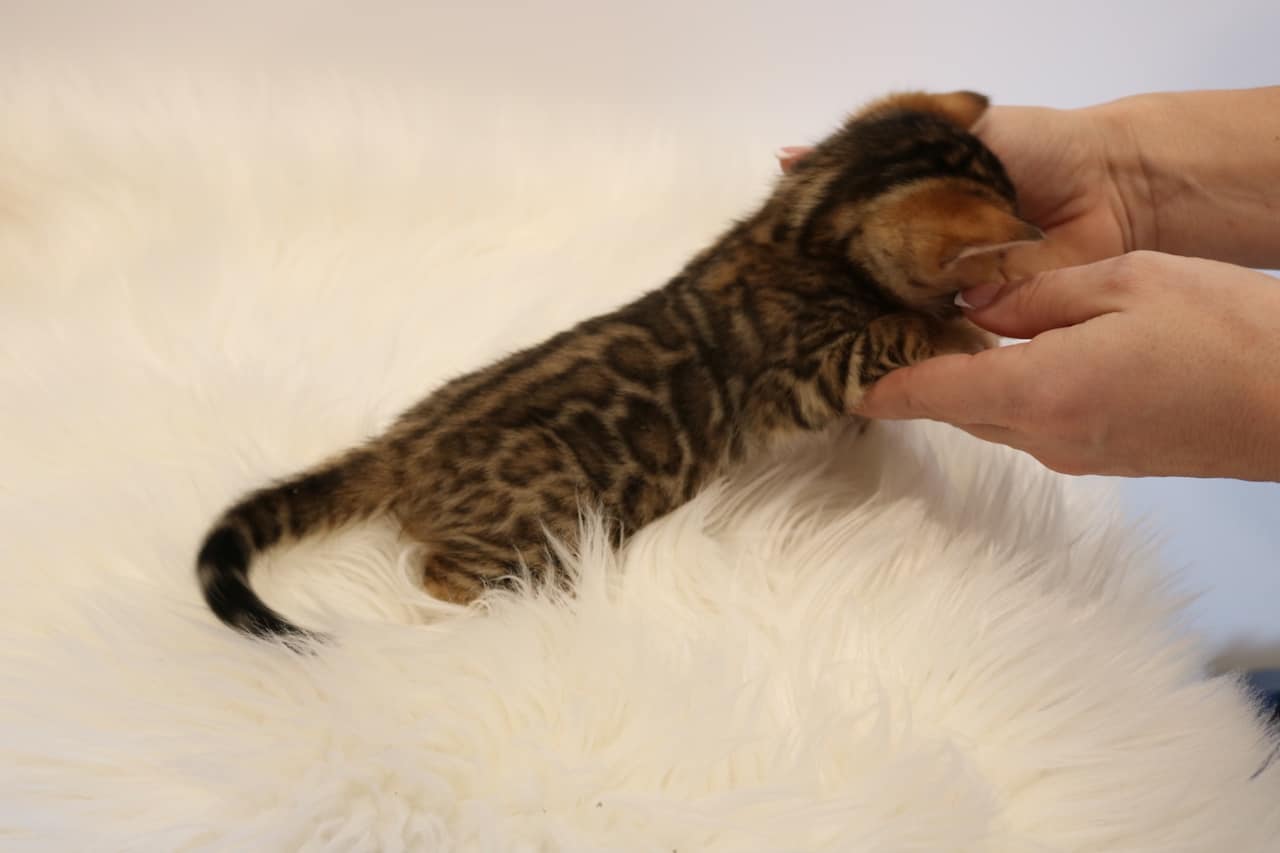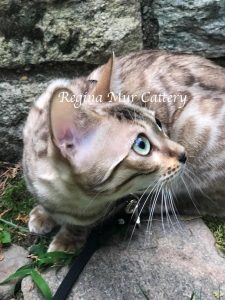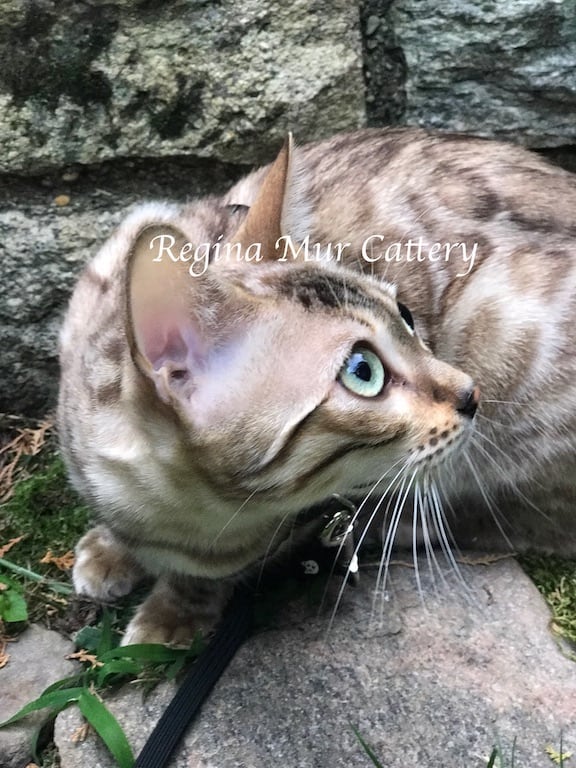 Lavieange Marsell and Lavieange Batman Reginamur have a new litter! The great four bengal kittens were born in 11 of January and will be ready to go to their new home at end of March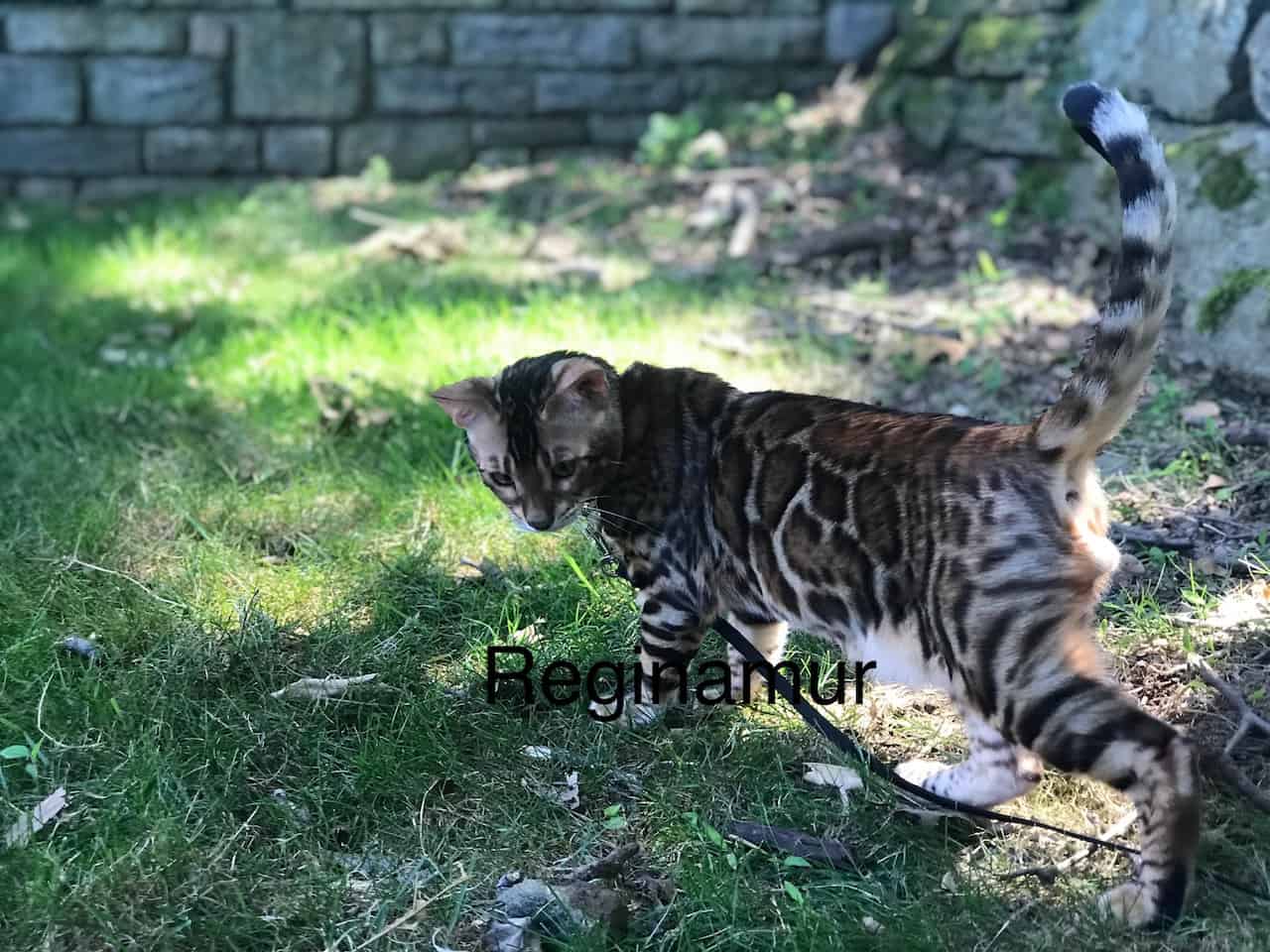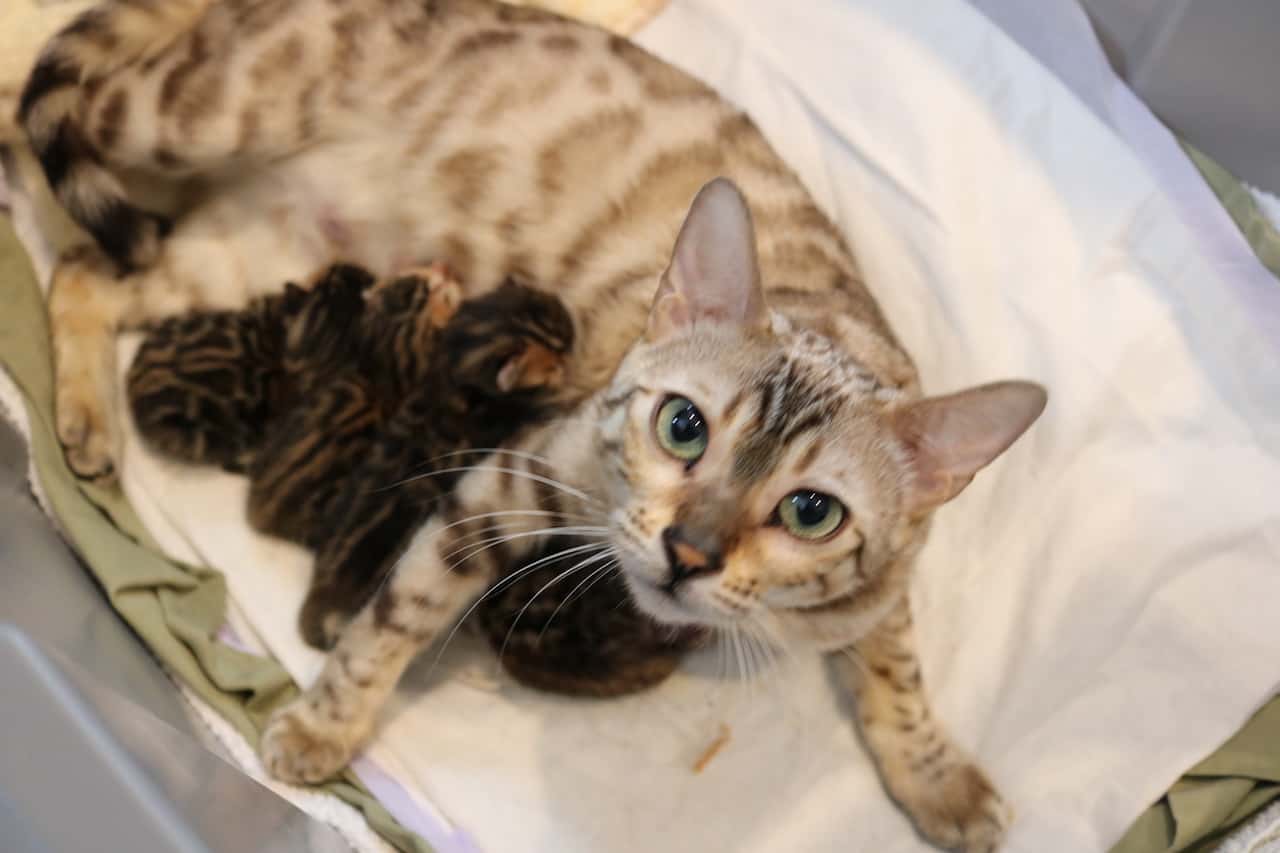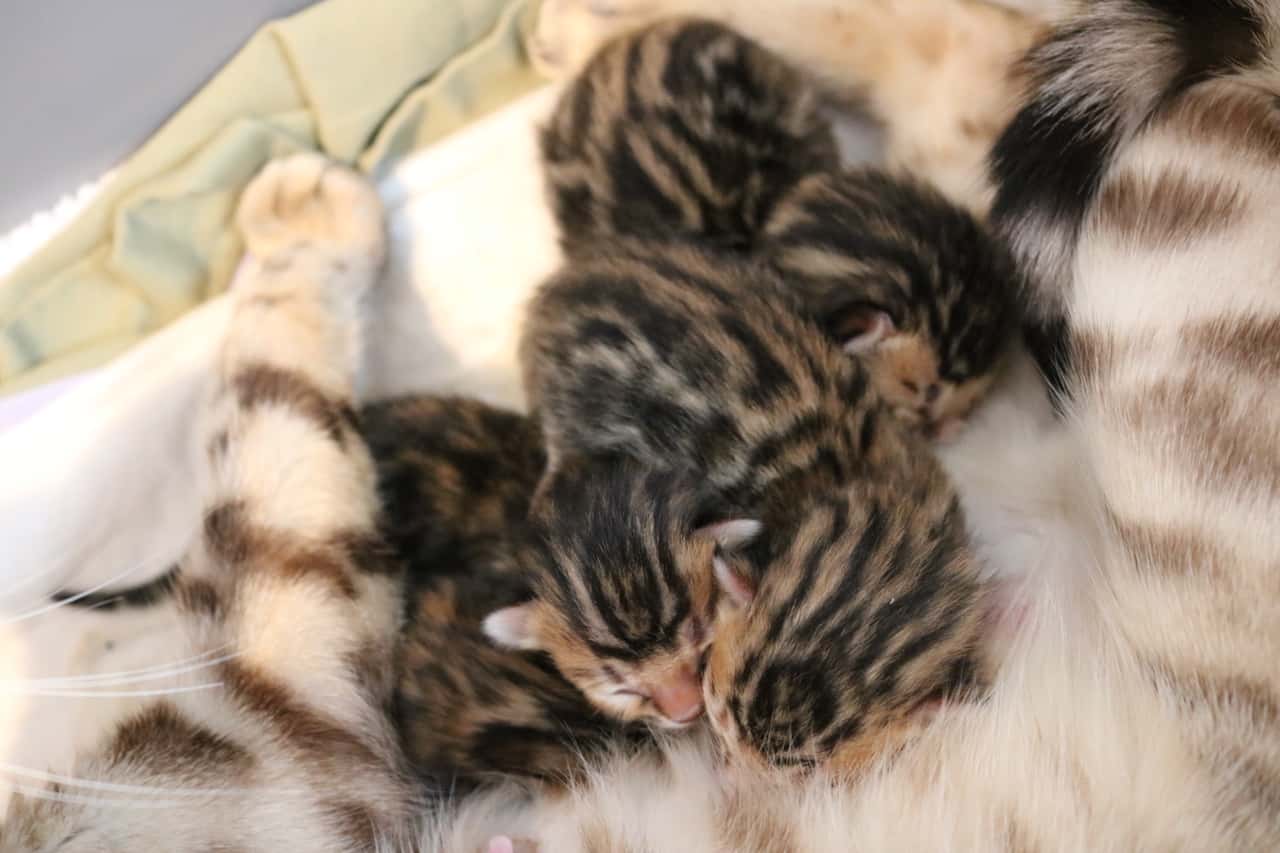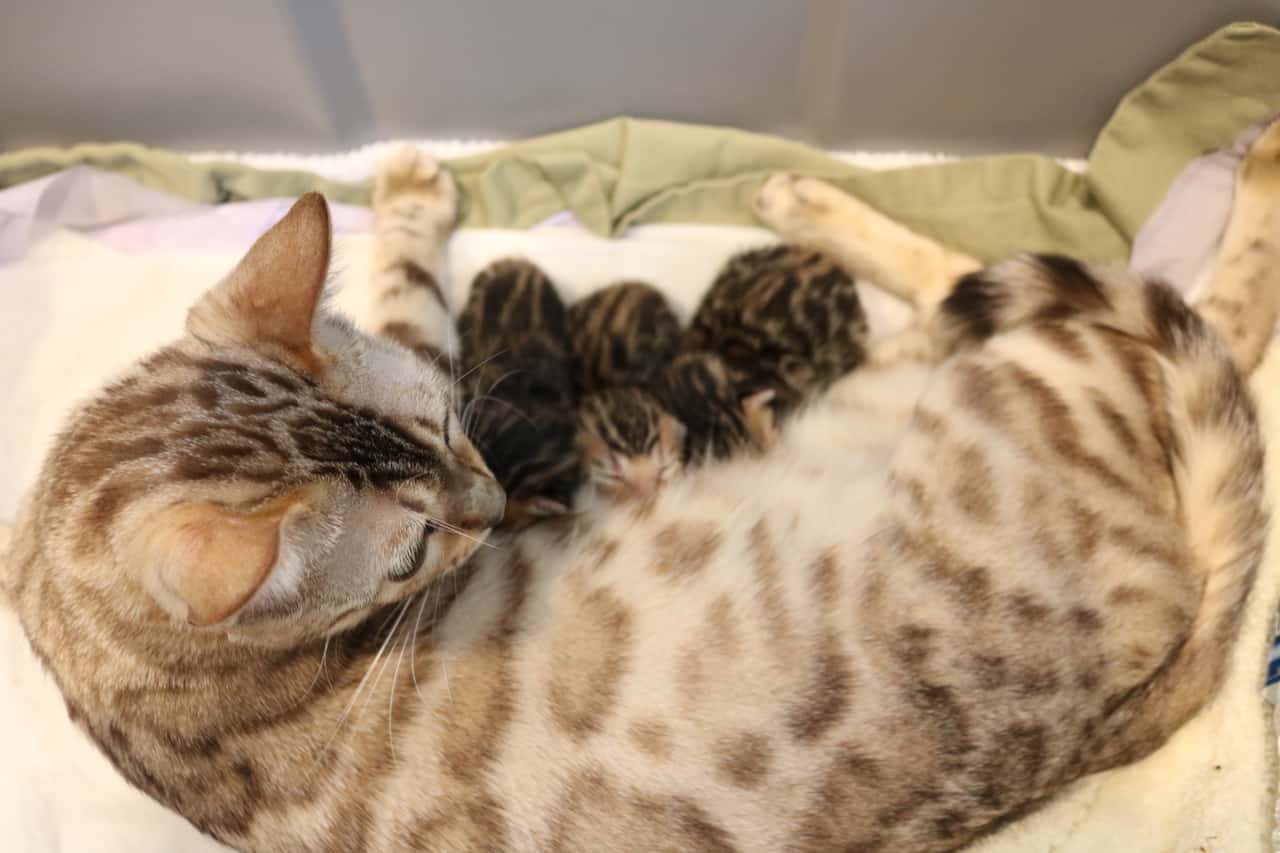 All kittens come up to date on their shots, vet examined and dewormed. They come with a care package what includes wet and dry food and the guideline with basic tips transitioning your kitten to their new home as well as a place to keep all of your kittens health records.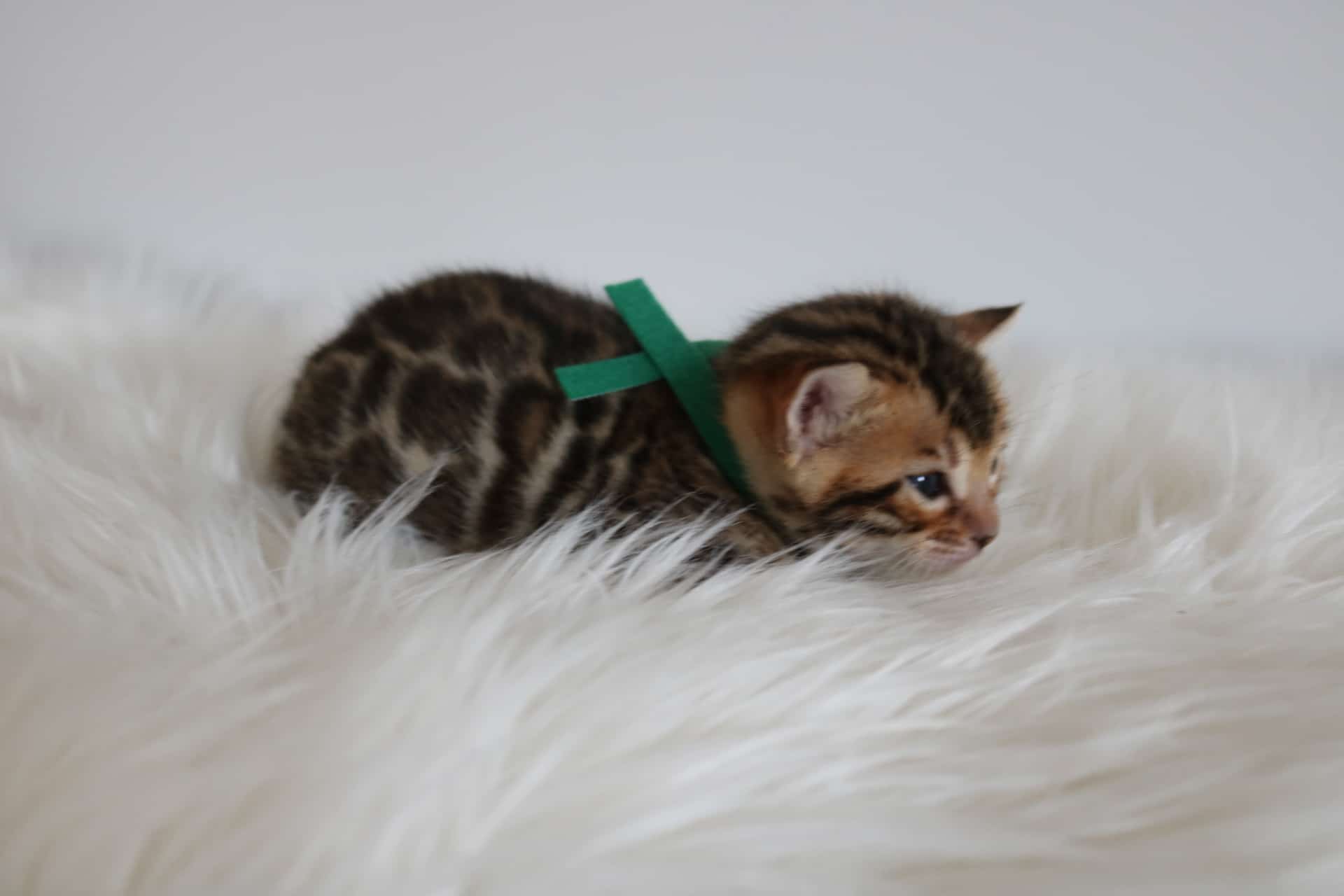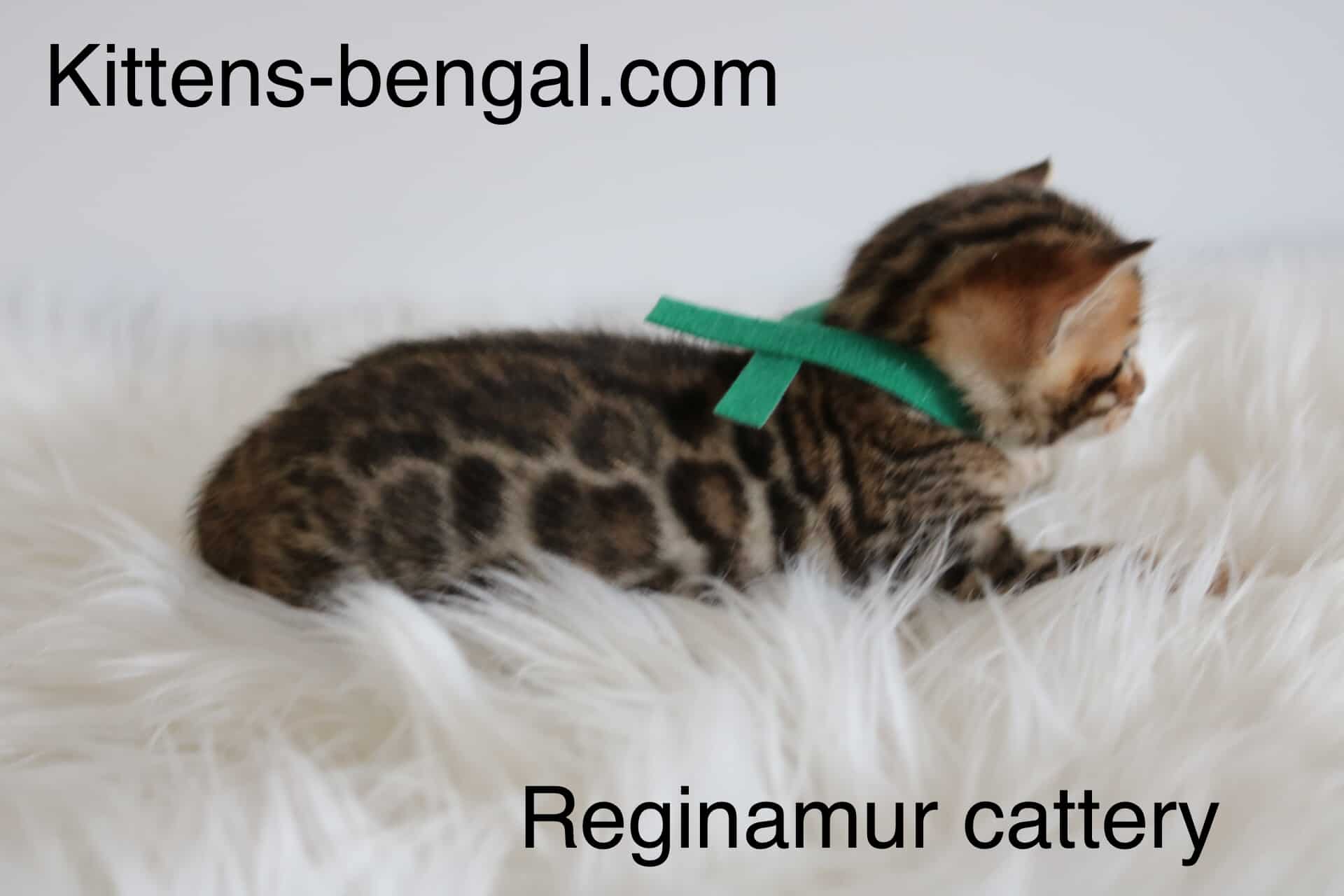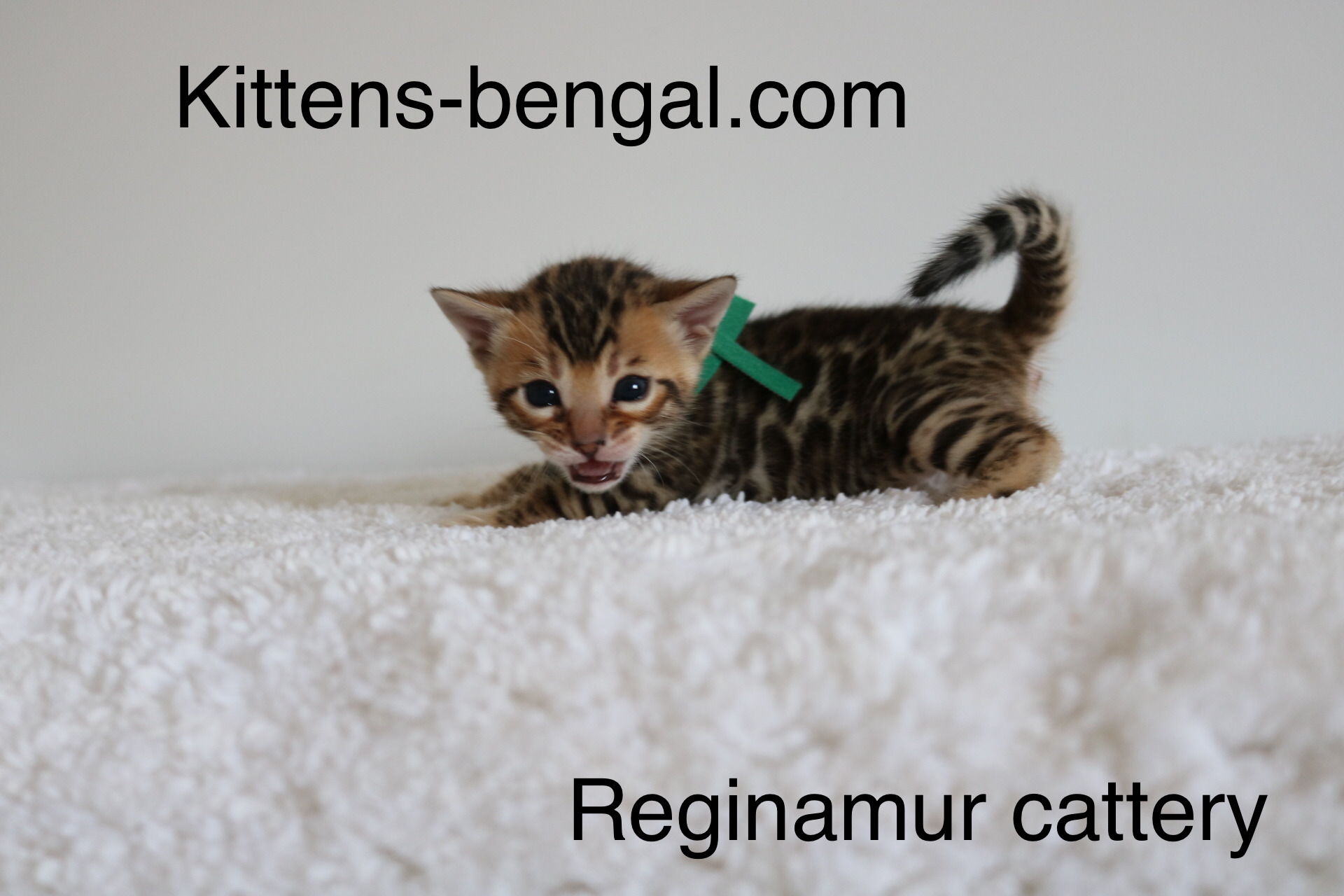 Green Ribbon -Female 1. She has good quality clear  rosettes and will has a rich orange color fur.$2000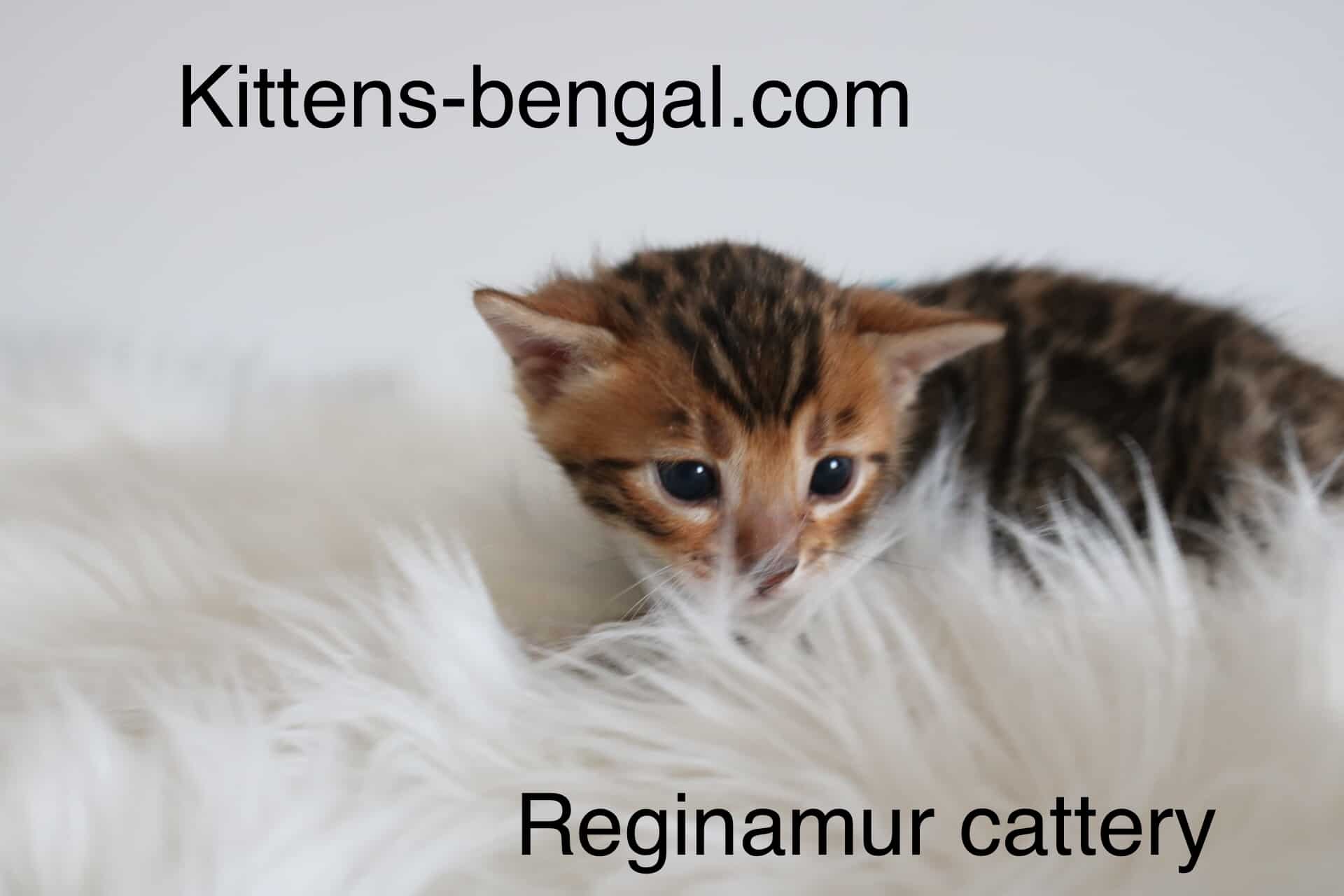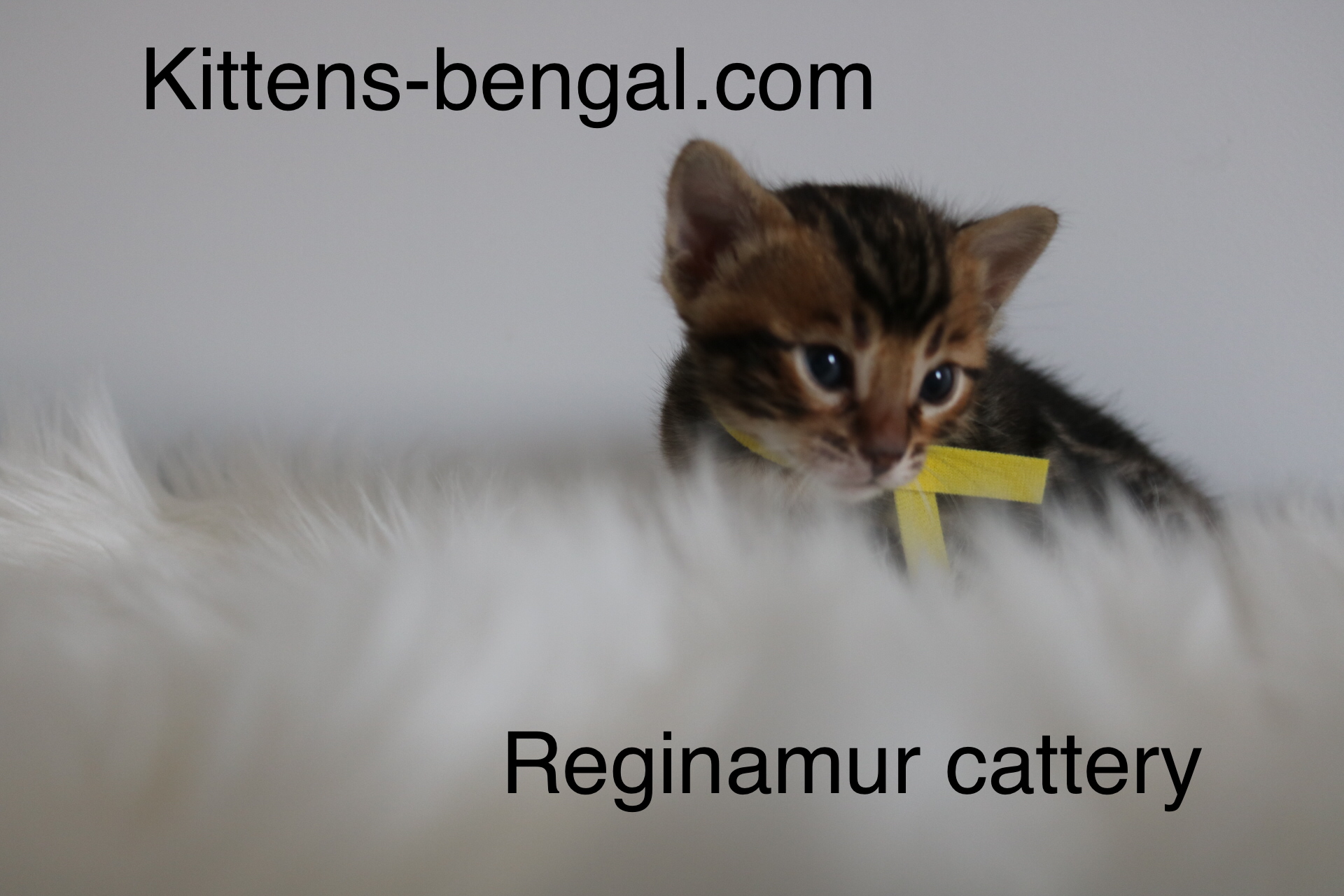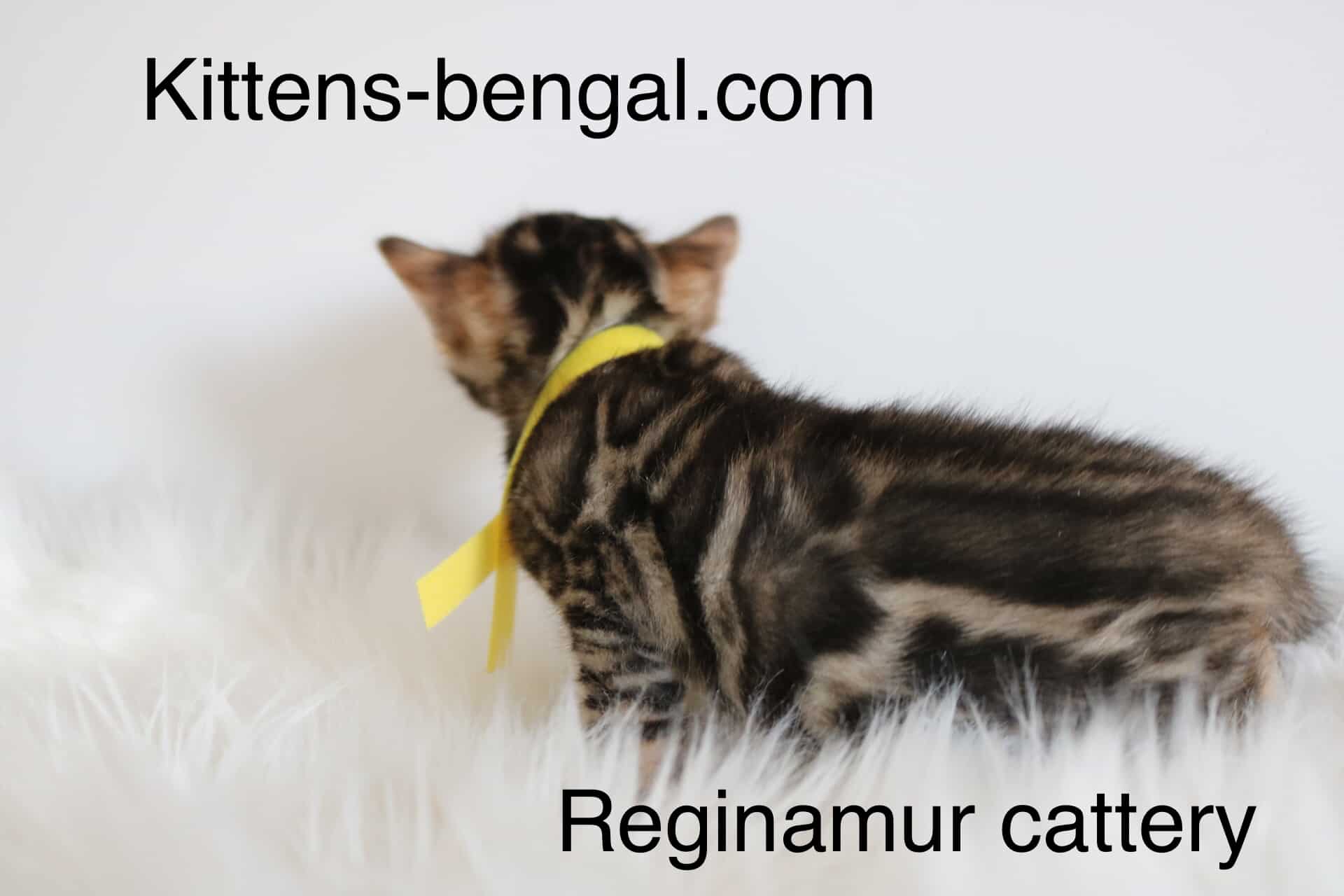 Yellow ribbon-Female 2. $1600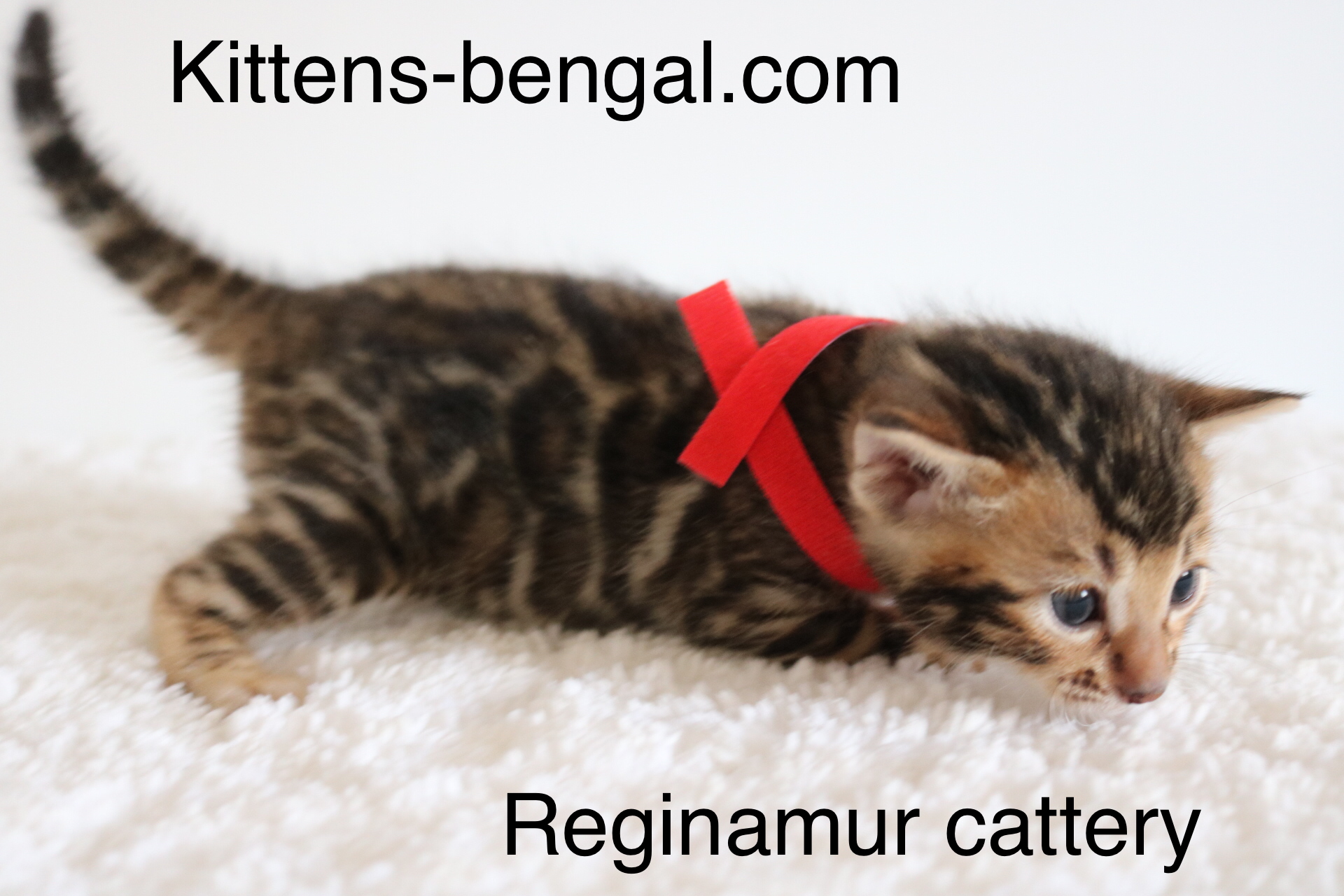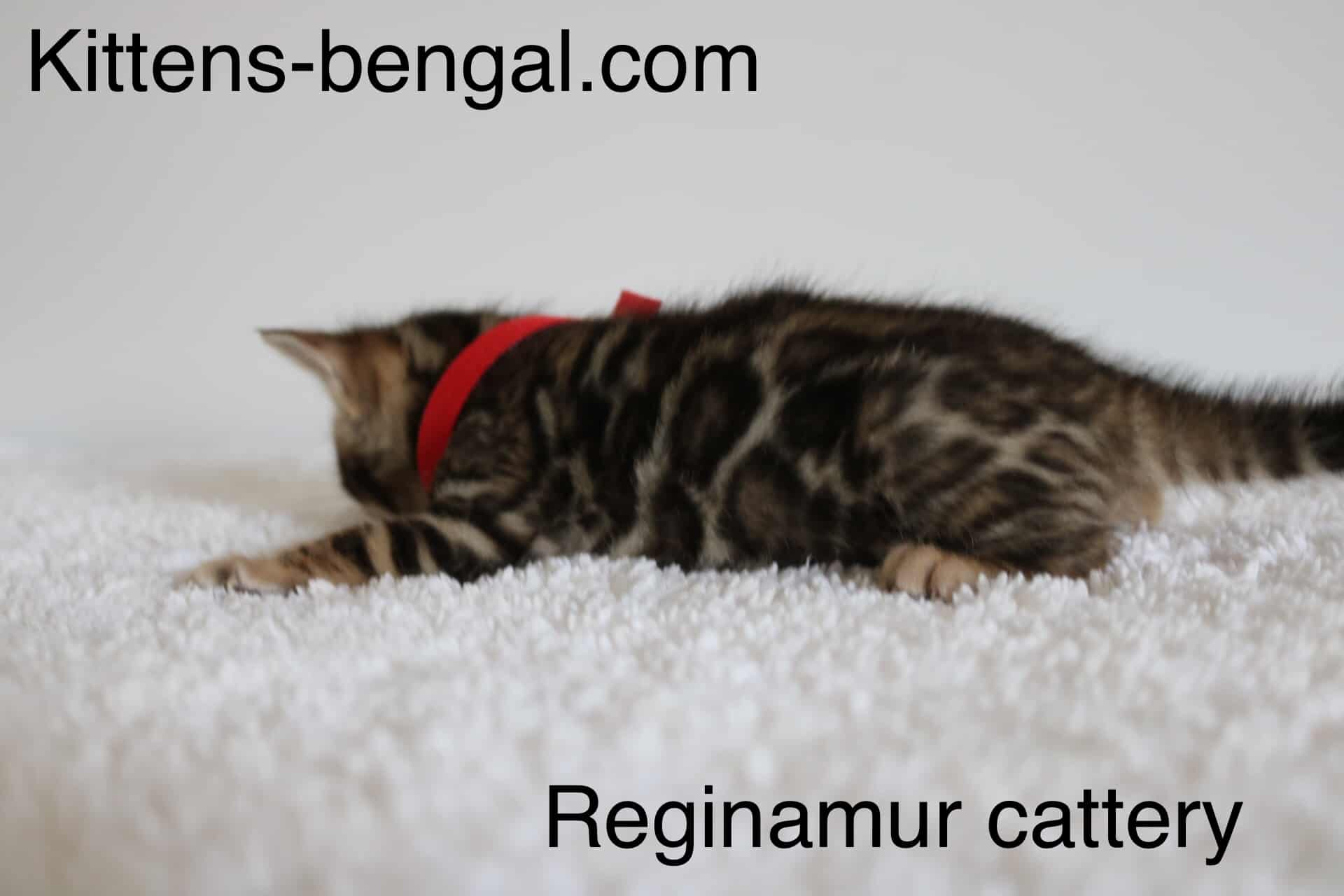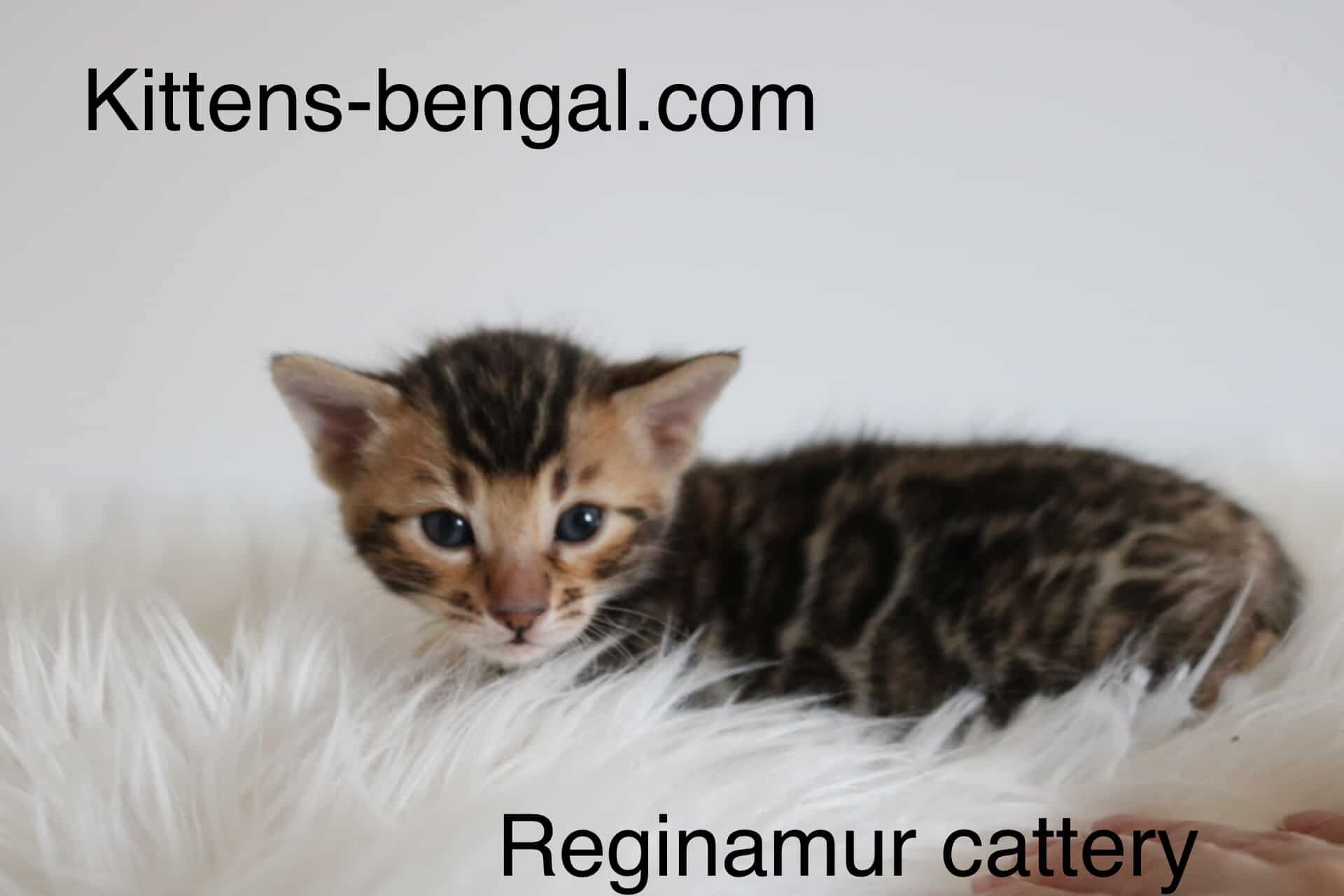 Red Ribbon- Female 3.$1800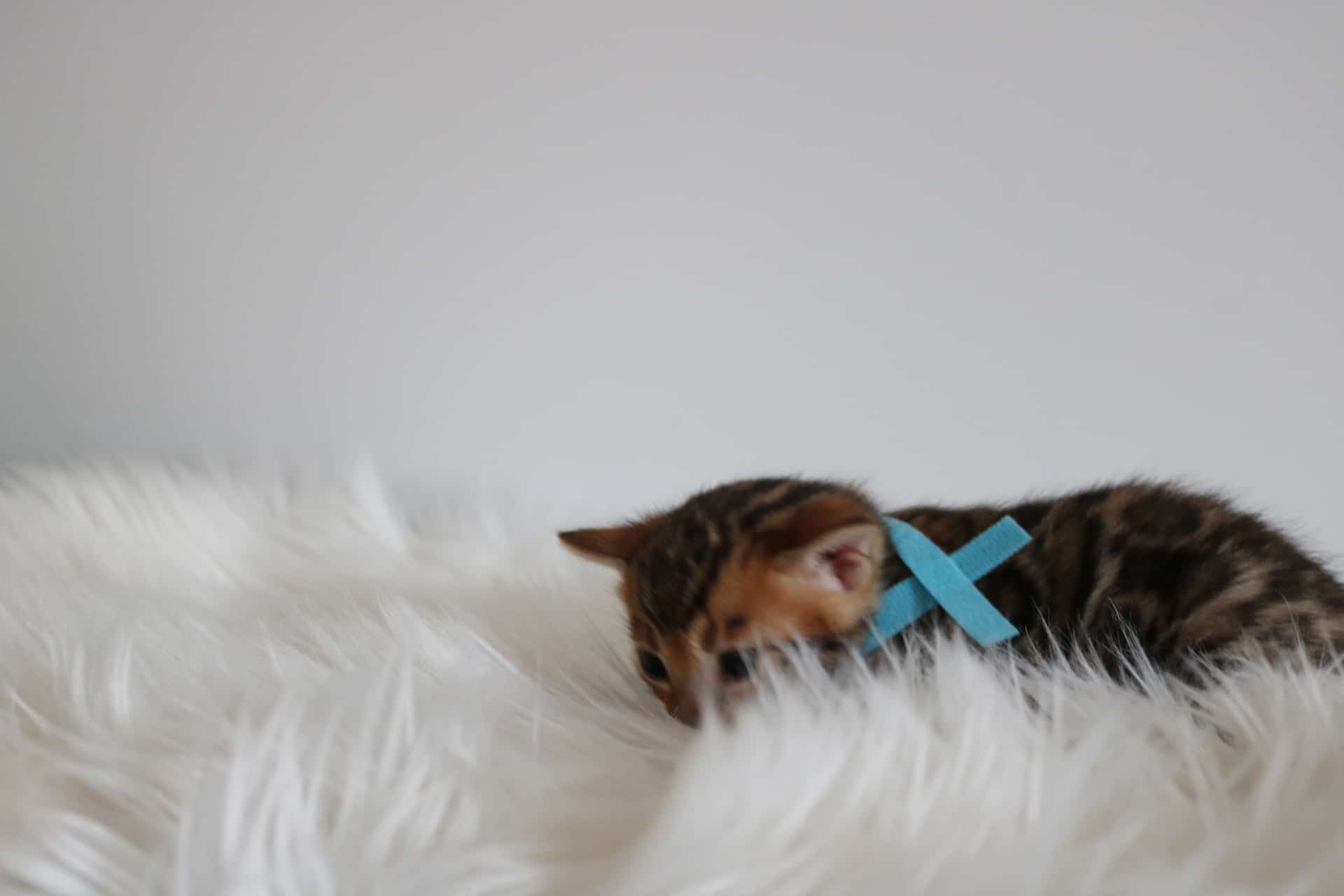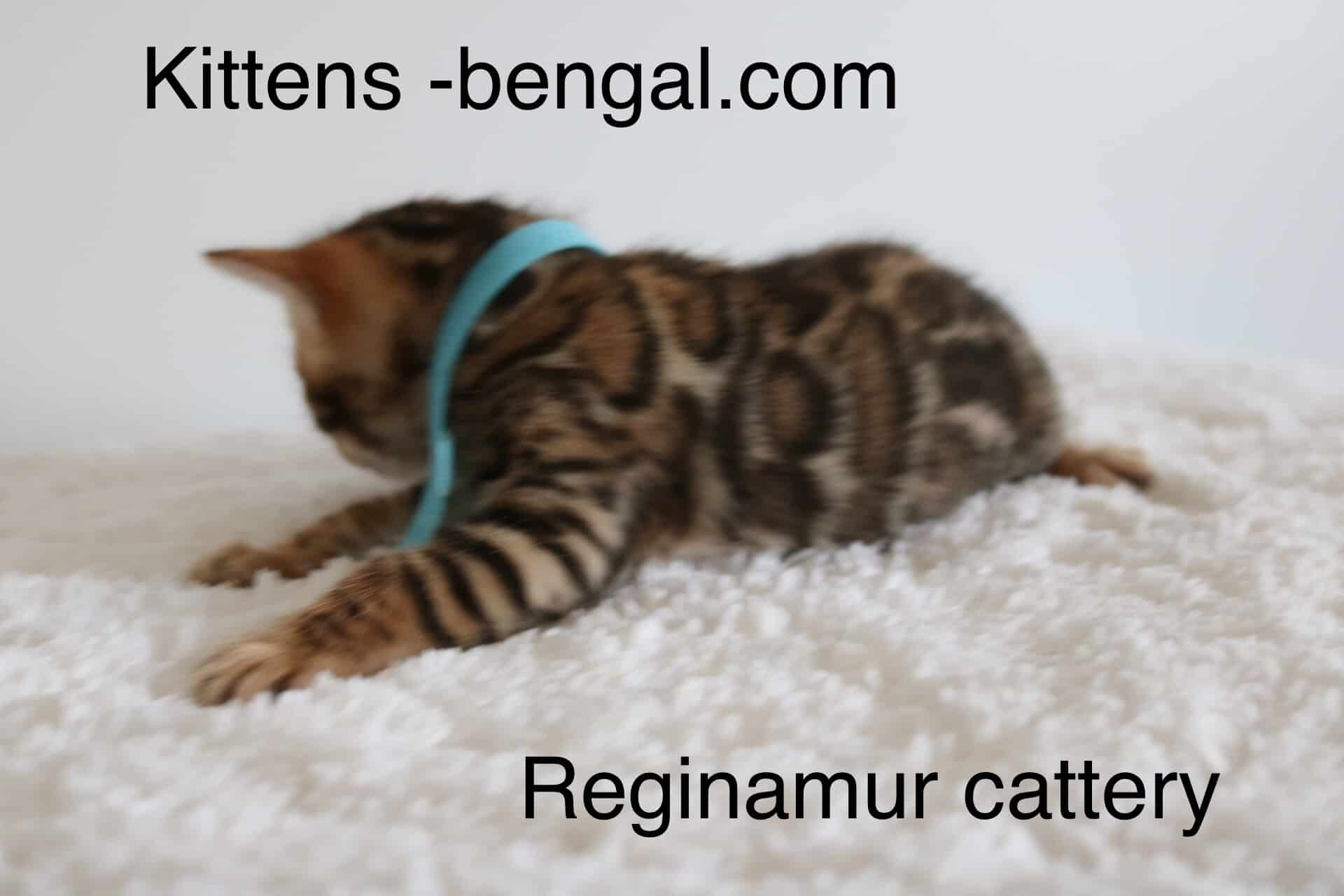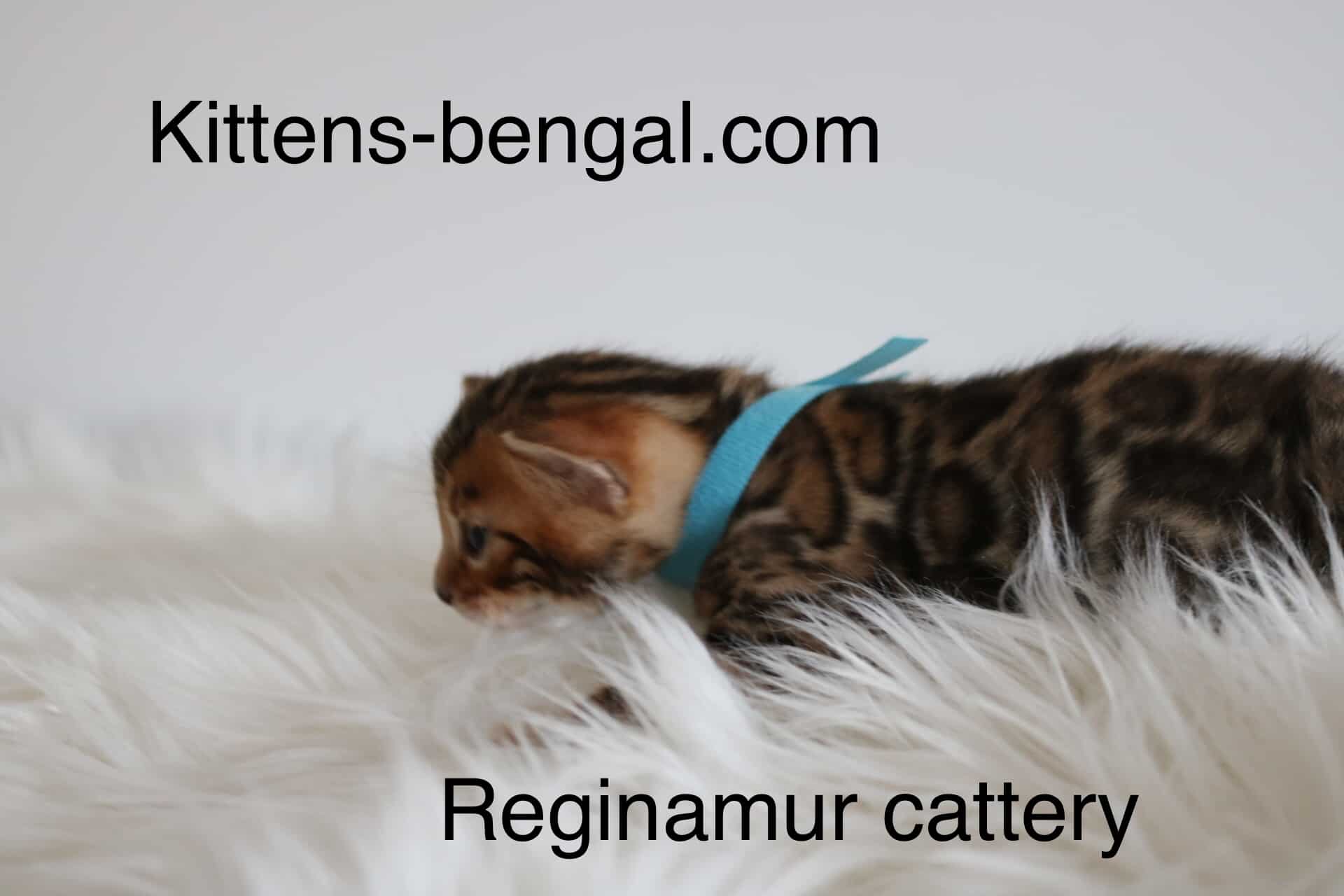 Blue ribbon-Male.$2000 (Sold)