Dam:Hennessy. TiCA registered. She really has everything what I want to see in a Bengal cat! She has perfect rosetted,they have black outlines with brown centerers. Her head is amassing as well, she has small ears, good profile and big eyes.
Hennessy - brown rosette spotted Bengal, pure breed, pedigree.
Hennessy - very sensitive, she likes people and play with toys. Hennessy is supper affectionate and enthusiastic.
Dam:Marsell - TICA registered . Seal mink spotted tabby-Bengal.
She is snow rosette spotted Bengal, pure breed, pedigree.
Marsell - very enthusiastic, friendly and energetic cat. She loves to be surrounded by people therefore she never leaves her owner. She acts so much like a dog, anything on her way becomes a toy and she likes to swim.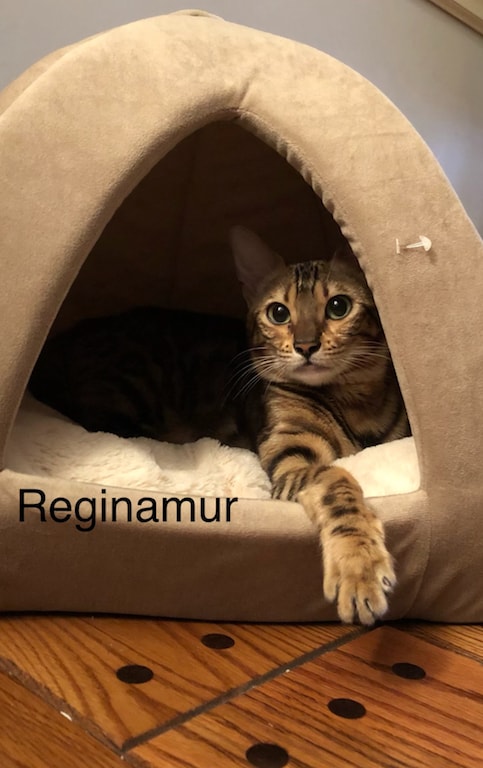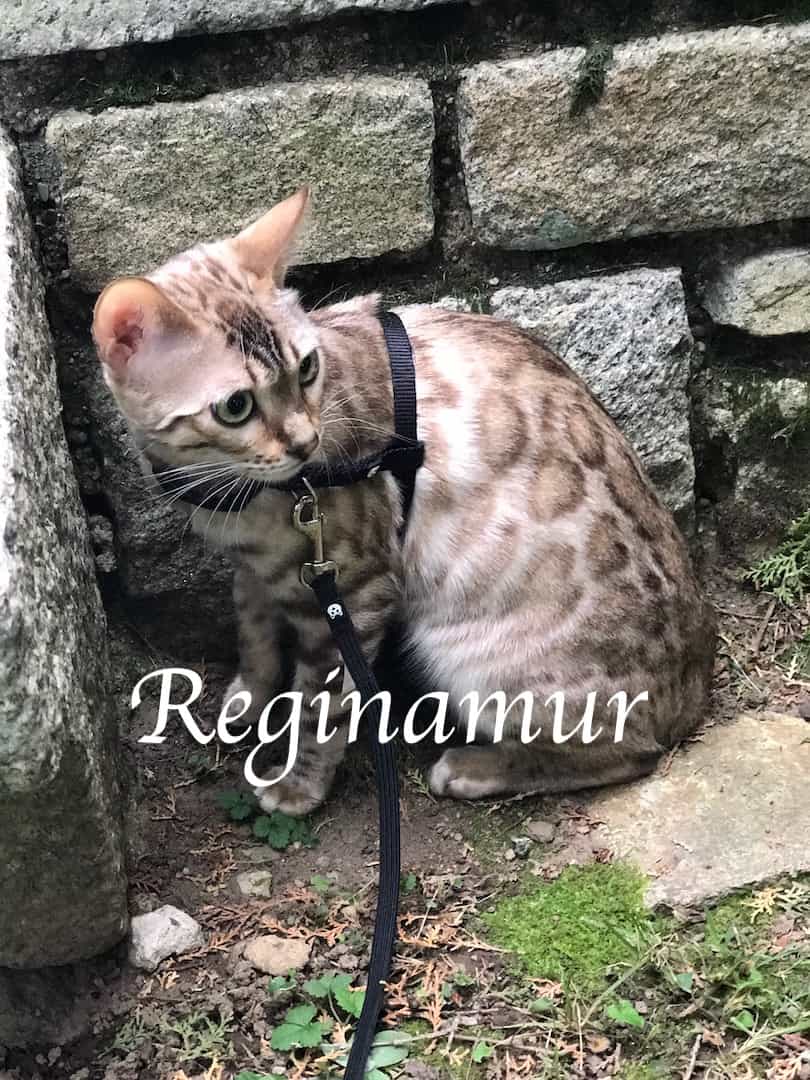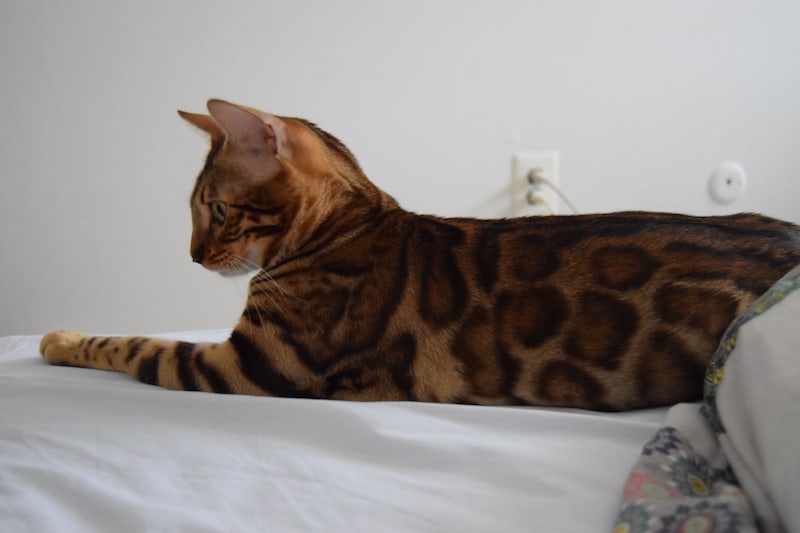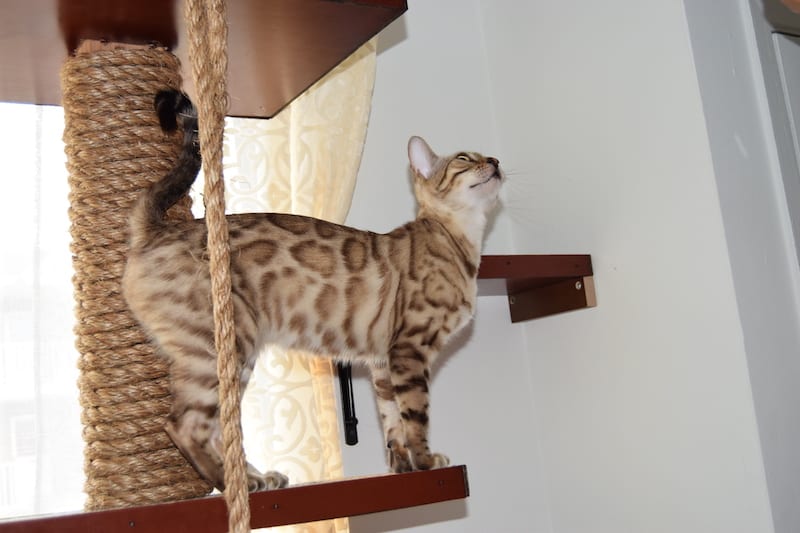 Reginamur Brilliantice  is my keeper girl from Marsell and Lavieange Ferrari. She has perfect rosettes and white basic color . Her luxurious coat very soft and she has lovely delightful short thick tail. And she has very amazing blue eyes.