Bengal Queen Brilliantice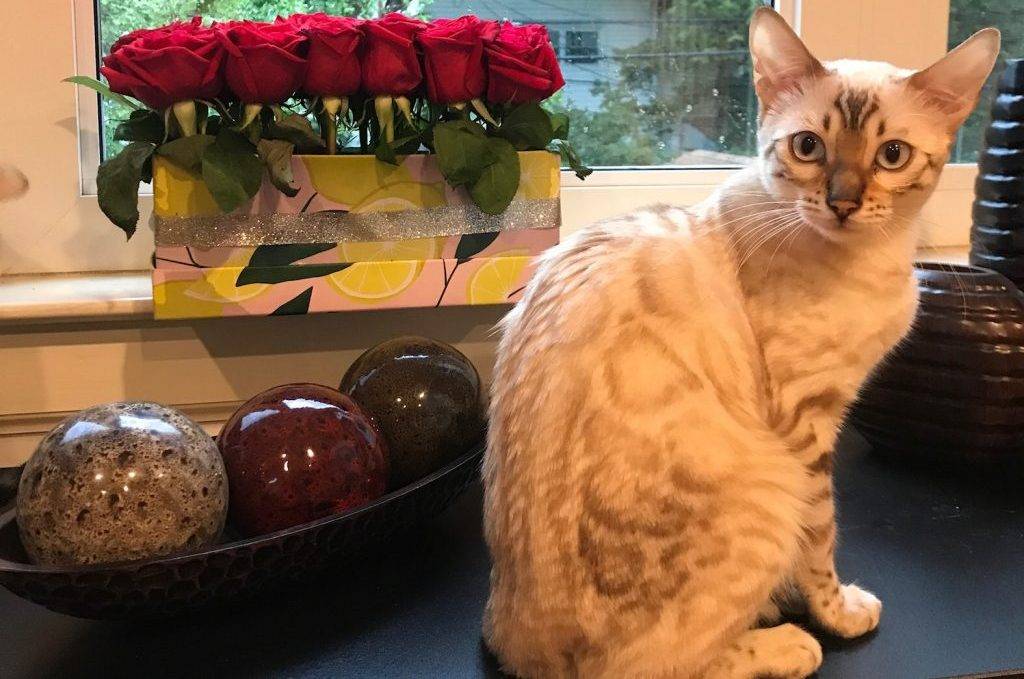 Reginamur Brilliantice is our new queen girls that came from Lavieange Marsell of Reginamur and Lavieange Ferrari. This lovely queen is a snow lynx, she has perfect rosettes and white background color.
Her luxurious coat is very soft and she also has a lovely delightful short thick tail. I should also mention her mesmerizing blue eyes!
Brilliant Eyes male B 7.7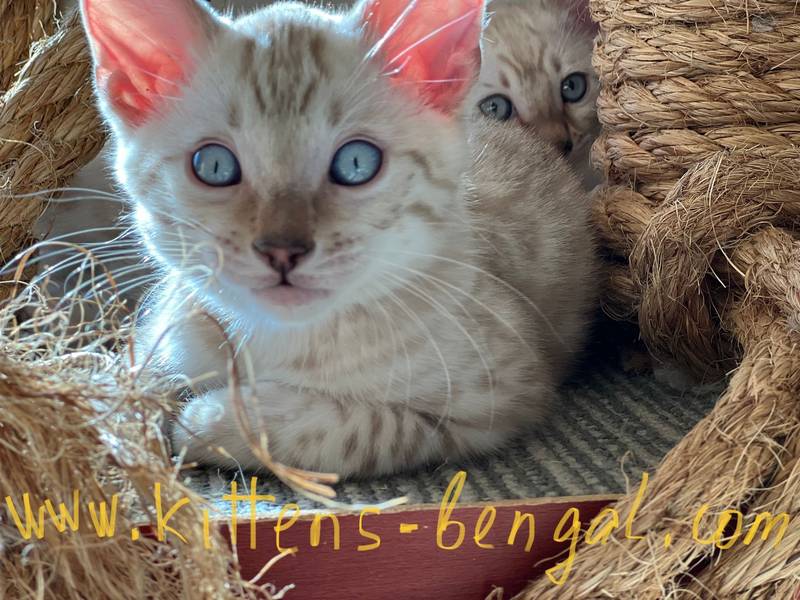 Brilliant Eyes male B 6.6